Industrial automation refers to the use of advanced technologies and control systems to automate industrial processes, machinery, and operations. It involves the application of various technologies such as robotics, artificial intelligence (AI), machine learning, sensors, actuators, and computer systems to streamline and optimize industrial processes.
Industrial automation offers several advantages over manual labor, including increased productivity, improved efficiency, enhanced safety, and reduced operational costs. By automating repetitive and tedious tasks, it allows businesses to achieve higher production rates, consistent quality, and faster turnaround times. Automation can also improve workplace safety by eliminating or minimizing human exposure to hazardous environments or risky operations.
Future Tech Smart Solutions Provide every  types of solar and safety, Security, automation equipment's with installation's services in Islamabad , Rawalpindi  ,Lahore , Karachi , Quetta , Gwadar , Peshawar , Gilgit , Abbottabad, Multan , Faisalabad  all over Pakistan contact us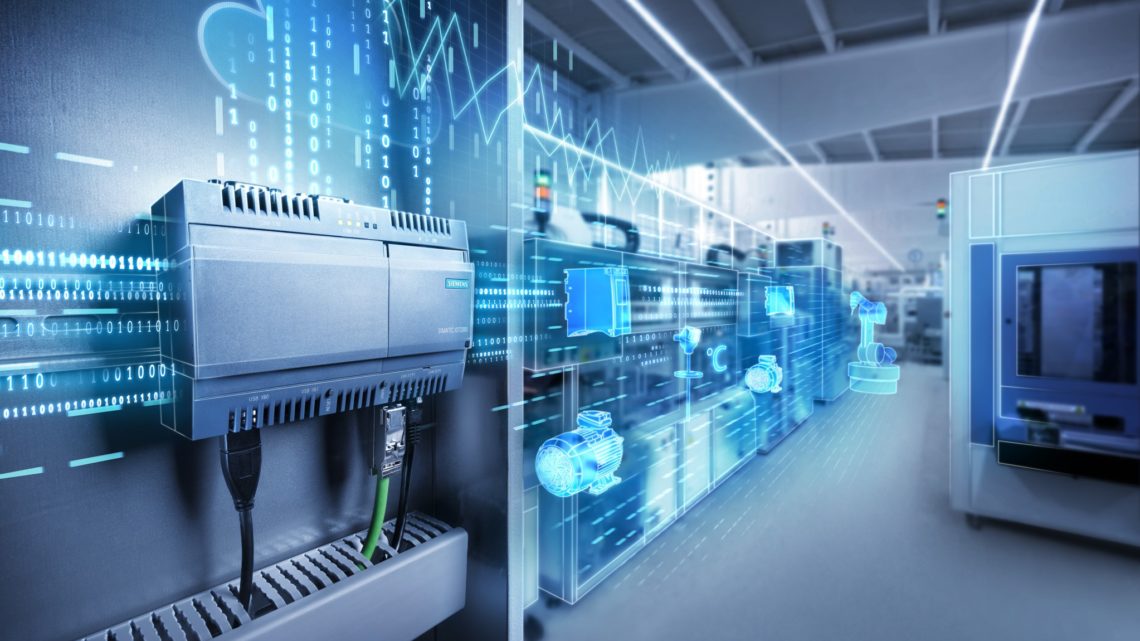 Here are some key components and technologies commonly used in industrial automation:
Robotics: Industrial robots are programmable machines that can perform tasks with precision, speed, and accuracy. They are often used for tasks such as assembly, welding, material handling, and packaging.
Programmable Logic Controllers (PLCs): PLCs are digital computers used to control and monitor industrial processes. They can receive input from various sensors, make decisions based on pre-programmed logic, and generate output signals to control actuators and machinery.
Human-Machine Interface (HMI): HMIs provide a graphical interface for operators to interact with the automation system. They allow users to monitor and control processes, view real-time data, and receive alerts or alarms.
Sensors and Actuators: Sensors detect physical parameters such as temperature, pressure, position, and proximity, while actuators convert electrical signals into physical action. They enable automation systems to gather data and make adjustments based on real-time feedback.
Supervisory Control and Data Acquisition (SCADA): SCADA systems are used to monitor and control large-scale industrial processes and infrastructure. They collect data from multiple sources, provide visualization and analysis tools, and enable remote control and monitoring of distributed systems.
Artificial Intelligence and Machine Learning: AI and machine learning techniques are increasingly being integrated into industrial automation systems. They enable machines to learn from data, make decisions, and optimize processes without explicit programming. AI-powered applications include predictive maintenance, quality control, and optimization of production parameters.
Industrial Internet of Things (IIoT): IIoT refers to the network of interconnected devices, sensors, and systems in an industrial environment. It allows for real-time data exchange, remote monitoring, and control of machines and processes. IIoT enables data-driven decision-making, predictive maintenance, and improved overall efficiency.
Industrial Automation Campines Near me
Here are some factors to consider when choosing an industrial automation company:
The company's experience: The company should have experience in the type of automation you need. For example, if you need a company to install a new PLC system, you should choose a company that has experience installing PLC systems.
The company's expertise: The company should have expertise in the type of automation you need. For example, if you need a company to design a new robotic system, you should choose a company that has expertise in designing robotic systems.
The company's reputation: The company should have a good reputation. You can check the company's reputation by reading online reviews or asking for recommendations from other businesses.
The company's pricing: The company's pricing should be competitive. You can compare the company's

pricing to other companies in the area.
Future Tech Smart Solutions Provide Industrial Automation Services in all over Pakistan
Future Tech Smart Solutions Provide every  types of solar and safety, Security, automation equipment's with installation's services in Islamabad , Rawalpindi  ,Lahore , Karachi , Quetta , Gwadar , Peshawar , Gilgit , Abbottabad, Multan , Faisalabad  all over Pakistan contact us
Tags